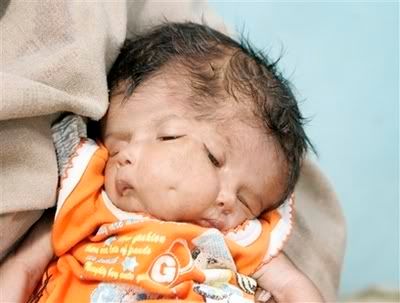 Mother Sushma holds her daughter Lali at their residence in Saini Sunpura, 50 km (31 miles) east of New Delhi, India, Tuesday, April 8, 2008. The baby with two faces, two noses, two pairs of lips and two pairs of eyes was born on March 11 in a northern Indian village, where she is doing well and is being worshipped as the reincarnation of a Hindu goddess, her father said Tuesday.
(Photo: chinadaily.com.cn/Agencies)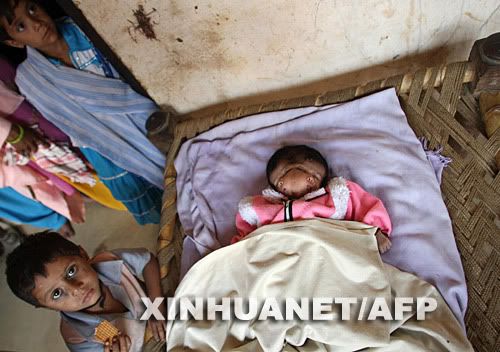 BEIJING, April 7 (Xinhuanet)-- An Indian infant girl born with two faces eats and breathes normally despite having two pairs of eyes and lips and two noses, according to the baby's parents quoted by media reports Monday.
The baby, who is yet to be named, was born to factory worker Vinod Kumar and his wife Sushma three weeks ago in northern India.
Full story